Hunter Wildlife Rescue Centre
The first wildlife rescue centre in NSW.
You can Help!
Be a part of history and lend your support by donating to The Hunter Wildlife Rescue (registered as NATF) to continue the development of the centre.
Online:
BSB 032-524;
Account No 142209;
Account name: Native Animal Trust Fund.
or
PO Box 17 SHORTLAND 2307. 
All donations are tax deductible.
Hunter Wildlife Rescue conducted a major project over the past 2 years to relocate a donated AGL building and developed it into Hunter Wildlife Rescue's administrative and educational base.
The building was relocated on 14th March 2015. This established a community infrastructure to better support Hunter's injured and orphaned wildlife by delivering an enhanced environmental facility for the Hunter. It has been established to support community participation and cohesion through the establishment of a call-centre with multiple phone lines to respond to the ever increasing number of calls for advice and assistance from the Hunter community through its 24 hour Emergency Rescue Hotline.
As an educational centre, open to the community, it has become a place where the community can bring injured wildlife; inquire about volunteering, learn more about the diversity of wildlife found in the Hunter area and how to respond effectively to injured, sick and orphaned wildlife.
It has enabled improved community coordination of emergency response in times of disasters associated with bushfires, storms, floods, extreme heat or chemical spills, when the Hunter Wildlife Rescue Disaster Relief Team is called to assist large numbers of injured and displaced wildlife.
For volunteers it is a home base with a separate training room with Smart technologies, it will enhance volunteer's knowledge and skills associated with best practice rehabilitation; a place to meet, reduce isolation, and develop a pride in the contribution that volunteers make to the Hunter community.
Follow Our Progress
From this:
May 2017
Extension to create an educational space for our Family Environmental programs –  Construction of Disabled Access and Deck  March 2017
Update: June 2016
The Hunter Wildlife Rescue Centre received a new face-lift with the recladding of the building.
Update: April 2016
Wildlife Carers having a swale of a time
Inaugural Easter Fun Day 2016
The Hunter Wildlife Rescue Centre is slowly taking shape into becoming the operational base for the Hunter Wildlife Rescue (registered as NATF).  The training room is fully functional after new carpet was installed and all training will be conducted from the new premises. The desks and new chairs and TV screen will make this the training hub for its volunteers to learn about best practices in the rehabilitation of injured, sick and orphaned fauna.   2016 will see the focus move to developing the Administrative and Community Education phases of the Centre becoming a reality.
Update December 2015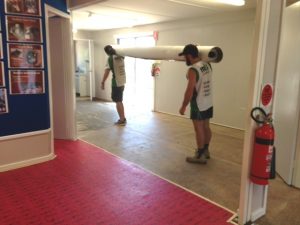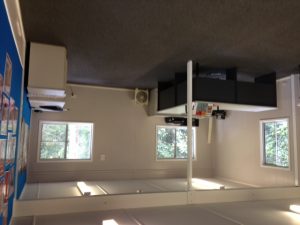 New carpet and vinyl being laid
Update: September 2015
The first Hunter Wildlife Rescue (registered as NATF) General Meeting held in the Centre.
Update June 2015
AGL staff joined with Hunter Wildlife Rescue volunteers to give the inside of the building a fresh coat of paint.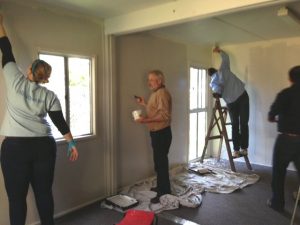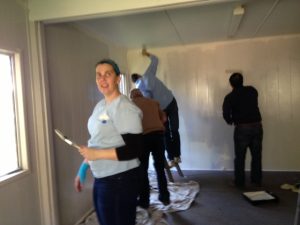 14 March 2015
the building is lifted and relocated to its present site.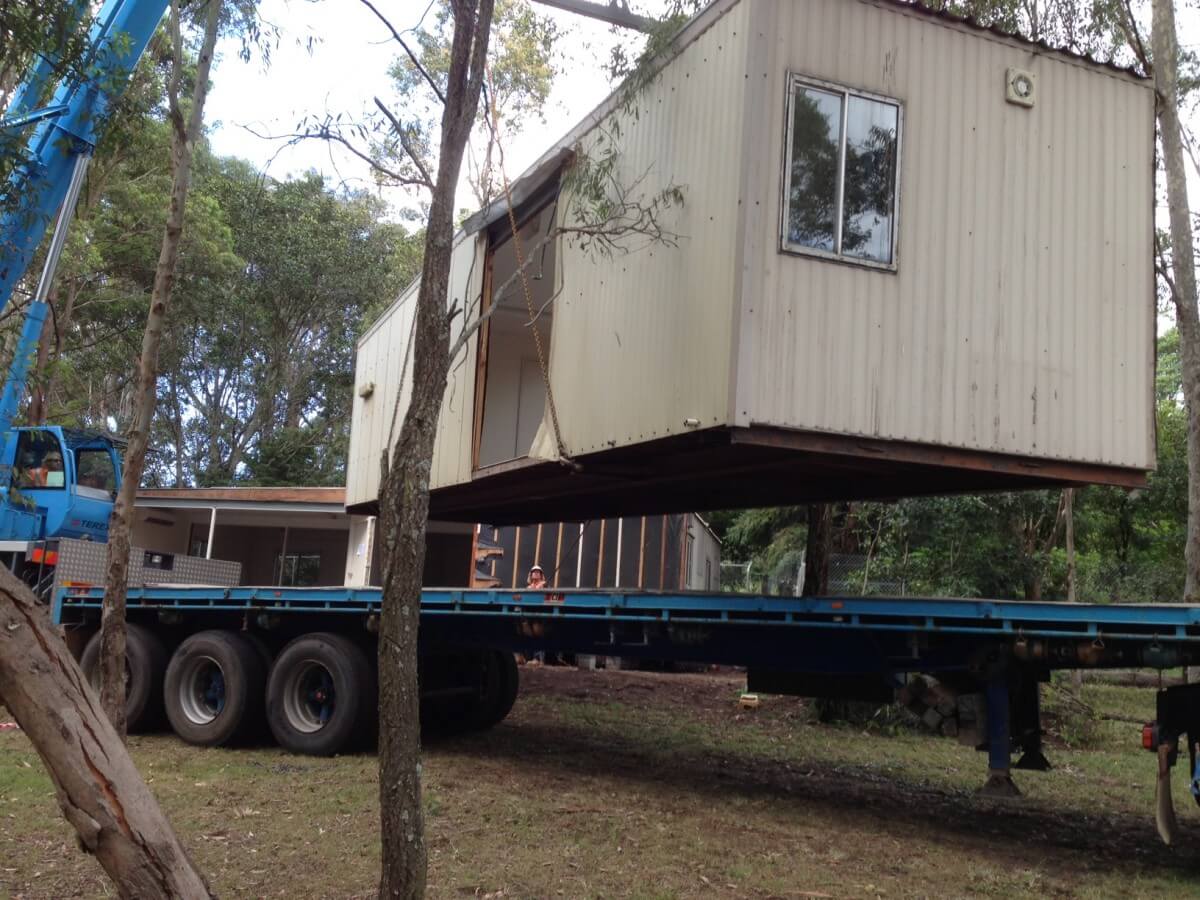 With Thanks To
The following organisations have kindly supported Hunter Wildlife Rescue
AGL NSW Govt Telstra Hunter Water Corp Hunter Wetlands Centre Medowie Car Care OfficeWorks Stronger Communities Grants Hunter Local Land Council
Grants & Donations
Many thanks to the organisations who made the Hunter Wildlife Centre possible.  Some of the grants & donations we have received re listed below.
The Commonwealth Government's Stronger Communities Grant donated $13,000 and AGL donated $5000 to assist the Hunter Wildlife Rescue Centre build an outdoor family education activity space to run community environmental education activity programs.
Thank you to Telstra for the Telstra Disaster Relief Grant ($15,000) which supported the development of the Disaster Coordination Centre within the building with the installation of improved communications from within the centre and provided a wildlife disaster response triage area.  Thank you Telstra.
Hunter Water Sustainability Grant ($4000.00) supported the installation of a watertank and development of a swale as a habitat for reptiles.
AGL NGSF grant (2015) of $2300 was used to purchase timber for the Disabled Access and deck.
AGL NGSF grant (2014) of $2300 was used to purchased a Smart Screen TV and to send our Monthly newsletters and updates
Community Building Partnership Grant of $15,000 paid for the connection of water, sewerage and electricity.