Emergency Rescue Advice  – Wildlife
Detailed advice and information is available about wildlife in the Hunter.
Click on the headings below for lots of information and emergency advice.

Rescue information
Transportation
Handling
Short term care for adult birds – housing
Warmth
Wild capturing & handling
Special rescue situations

Magpies
Parrots
Small birds
Birds in swimming pools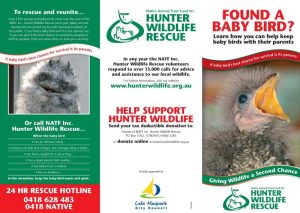 Birds – Babies – What to do if you've find a baby bird
How can I find out if the fledgling is an orphan?
Download a "Found a Baby Bird?" pamphlet
You can reunite a baby bird with its parents
4 steps to make a new home
Where are echidna found
Most common reasons for rescue
Important points to remember when rescuing
Natural food
Mating trains in breeding season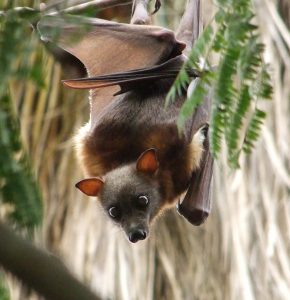 Flying Foxes (Fruit Bats)
What do they look like?
Information for rescuers
Most common reasons for rescue
What do they eat?
Disease – Who is at risk?
Threats from entanglement in wire – You Can Help!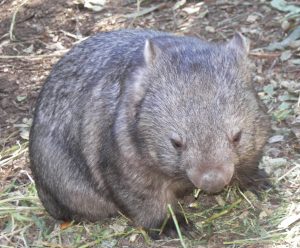 Wombats
What is a wombat
Information for rescuers
Joey wombats
Most common reason for rescue
Threats to wombats
Natural food
Wombats are not pets!