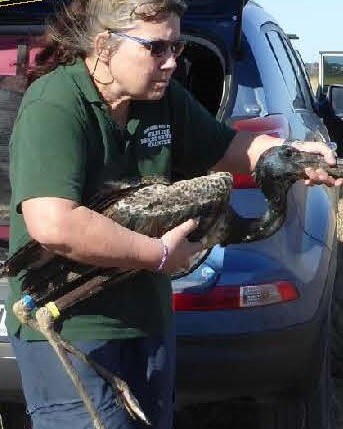 Phone Operators, Transporters & Rescuers Training
Dates for 2020
The next course will be Sunday 28 June 2020.
Future course:
Sunday 26 July 2020
Sunday 23 August 2020
Sunday 27 August 2020
Sunday 25 September 2020
COURSE OVERVIEW:
Learn to be a rescuers, transport and phone operator.
TIMING:
From 9.00 am – 1.00 pm
Registration from 8.45 am. Please arrive early to complete registration.
CATERING:
Morning tea provided.
VENUE:
Hunter Wildlife Rescue Centre, Shortland Wetlands, 1 Wetlands Place, Shortland.
COST:
No cost to members of Hunter Wildlife Rescue (NATF), otherwise $35.00 per person for non-members wishing to find out more about volunteering for the Hunter Wildlife Rescue (NATF).
REGISTRATION:
Please send an email to website@hunterwildlife.org.au
Registration Process:
Send an email to website@hunterwildlife.org.au to register for any course. There will be a maximum of 12 participants for each course (unless specified) after which registered members will be placed on a waiting list pending cancellation.
Registration Form:
Please notify your registration as soon as possible to assist with management and planning of courses.
Email:  website@hunterwildlife.org.au
Payment
Training for phone operators, rescuers & transporters is free to members
For non-members who want to find out about volunteering payment can be done either on-line or by submitting your payment by mail of a cheque or money order. See Registration Form for the postal address.