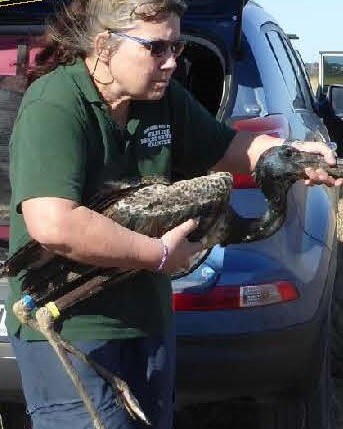 Online Training for Helpline Phone First Responders, Transporters & Rescuers Training
Dates for 2020
Course dates:
All online course are cancelled.
COURSE OVERVIEW:
Learn to be a rescuers, transport and helpline phone first responders .
TIMING:
From 9.00 am – 1.00 pm
Connect to the training from 8.55 am.
Please set up your computer and open the link you were sent. Then enter your name and click on "JOIN". Then select the microphone icon.
ONLINE TRAINING:
This course will be conducted as online training. You will be able to join the training from anywhere you have access to a computer and the internet.
EQUIPMENT:
A computer or laptop with microphone & camera
An internet connection
CATERING:
A 10 minute break for you to get a cuppa & munchies
COST:
No cost to members of Hunter Wildlife Rescue (NATF), otherwise $35.00 per person for non-members wishing to find out more about volunteering for the Hunter Wildlife Rescue (NATF).
REGISTRATION:
Please send an email to website@hunterwildlife.org.au
Registration Process:
Send an email to Robyn Cragg email: website@hunterwildlife.org.au to register for any course. There is NO LIMIT TO the NUMBER of PARTICIPANTS for each course.
Registration Form:
Please notify your registration as soon as possible to assist with management and planning of courses.
Email:  website@hunterwildlife.org.au
Payment
Training for Helpline phone first responders, rescuers & transporters is free to members
For non-members who want to find out about volunteering payment can be done either on-line or by submitting your payment by mail of a cheque or money order. See Registration Form for the postal address.