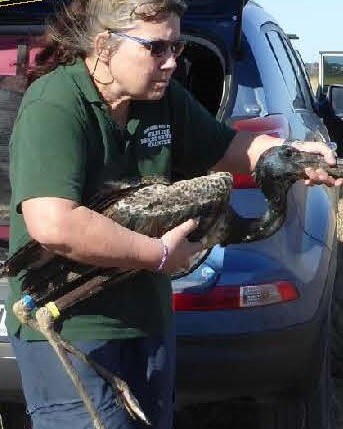 Phone Operators, Transporters & Rescuers Training
Dates for 2020
Courses will be held on the 3rd Sunday of every month.
The 1st course will be Sunday 23 February 2020. An exception will be March when it will be held on 29th March 2020.
COURSE OVERVIEW:
Learn to be
TIMING:
From 9.00 am – 1.00 pm
Registration from 8.45 am. Please arrive early to complete registration.
CATERING:
Morning tea provided.
VENUE:
Hunter Wildlife Rescue Centre, Shortland Wetlands, 1 Wetlands Place, Shortland.
COST:
No cost to members of Hunter Wildlife Rescue (NATF), otherwise $35.00 per person for non-members wishing to find out more about volunteering for the Hunter Wildlife Rescue (NATF).
REGISTRATION:
Please send an email to website@hunterwildlife.org.au
Registration Process:
Send an email to website@hunterwildlife.org.au to register for any course. There will be a maximum of 24 participants for each course (unless specified) after which registered members will be placed on a waiting list pending cancellation.
Registration Form:
Please notify your registration as soon as possible to assist with management and planning of courses.
Email:  website@hunterwildlife.org.au
Payment
Training for phone operators, rescuers & transporters is free to members
For non-members who want to find out about volunteering payment can be done either on-line or by submitting your payment by mail of a cheque or money order. See Registration Form for the postal address.